Stancor Oil Minder® Elevator System now with BACnet!
When you are in need for Stancor pumps, look no further than Applied Process Equipment, Inc. We are an approved distributor of several models for applications ranging from elevator systems, slurry mills, saltwater oceans, and chemical pools. Our experts can match the right Stancor pump model to virtually every type of harsh operating conditions for long-lasting performance and results.
Oil Minder® Pump & Control Packages for Elevator Systems
For elevator pits, transformer vaults, industrial sumps
Simplex or Duplex
115/230 V, 1 ph
230/460 V, 3 ph
Now with BACnet functionality
Stancor designs and manufactures the patented Oil Minder® systems, which are complete pump and control packages. Stancor's Oil Minder® pump systems are specifically designed for sump applications where it is critical to pump water but leaves potentially harmful oils behind. The Oil Minder® systems are widely used in hydraulic elevator sumps to prevent leaked hydraulic oil from being pumped into the wastewater discharge.
Stancor's Oil Minder® systems were also recently enhanced with BACnet automation capability to combine plumbing and HVAC equipment into the same channel for alarms, fault codes, and operating schedules. This means equipment can send status information through BACnet to create the backbone of a comprehensive maintenance program. Download the datasheets to learn more about the Oil Minder® pumps.
Heavy Duty Slurry Pumps
For sludge, slurry and heavily contaminated liquids
Hardened alloy wet end materials
1,800 rpm motor & double mechanical seals
5 to 30 hp.
2 to 1,200 gpm.
MSHA models available
Stancor's SKR heavy-duty slurry pumps are built to handle tough pumping applications from coal slurry and mill scale and ash transfer to sand and gravel dewatering and barge and tank sludge clean-out. They are designed with heavy-duty, high chromium alloy steel wet-end materials. These operate at high efficiency – up to 1800 RPM – and feature double mechanical seals to deliver maximum performance and pump life, all at affordable prices. Download these Stancor slurry pump brochures or reach out to us to order a model today!
Submersible Dewatering Pumps
MSHA-approved, explosion-proof models available
Built to withstand extremely high pressure and extreme operating conditions
2 to 45 hp
150 to 1,800 gpm
50 ft. Power cable and starter box standard.
Stancor S Series Submersible Dewatering pumps are packaged systems, complete with heavy duty tanks, covers, and internal plumbing. They are built rugged for reliable performance, easy operation and maintenance and minimal power requirements. Learn more by downloading this submersible dewatering pump brochure from Stancor.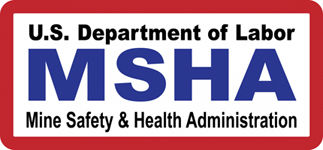 Chemical Resistant Submersible Pumps
Suitable for salt/seawater, mild acids
Corrosion resistant plastic/stainless steel
5 lbs
60° C max (140° F) ambient liquid temperature, "intermittent duty"
115/220V or 230/460V
The SSS-series from Stancor is a highly-recommended submersible pump. Its stainless-steel body protects core internal elements from chemical corrosion. Click to download the brochure to learn more about these heavy-duty pumps that perform even in the harshest conditions.
Stancor has chosen Applied Process Equipment, Inc. as a key pump distributor. This means we are always adding new products to our line of wastewater pump applications. Contact our experts today to discover which model is most recommended for your needs.