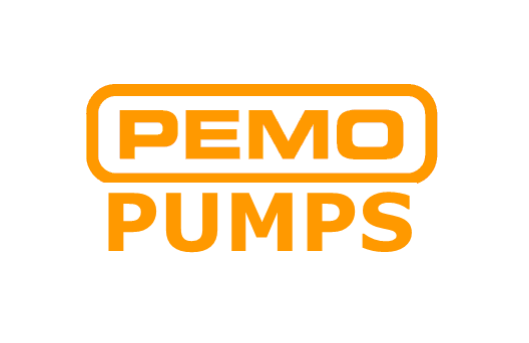 PEMO hardalloy and rubber lined pumps are the hardest, most rugged slurry pumps in the industry!
PEMO Pump, from Italy, is world renown for designing and manufacturing customized centrifugal slurry pumps for the mining, utility, aggregate, quarry, ceramics and chemical processing industries.
Built to deliver exceptionally long life in tough abrasive and corrosive applications, each PEMO slurry pump is precision engineered with a wide selection of materials and configuration options. The rugged open impellers on PEMO pumps are typically made of a proprietary metal alloy called "hardalloy" which gives them have a hardness rating of over 800 BHN. Featuring a split case design, PEMO slurry pump casings are available in a choice of metal alloys including hardalloy, as well as rubber-lined casings.
Optimum Pump Performance for Abrasive & Corrosive Slurries
The 20 basic models of PEMO centrifugal slurry pumps are available in Vertical, Horizontal, Submersible versions, with over 3,000 custom designs and configurations, ranging from 22 to 6,600 gpm.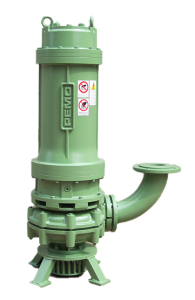 Submersible Slurry Pumps
Featuring heavy-duty fully submersible electric motors, PEMO submersible slurry pumps are ideal for use in deep wells where a vertical pump would be too costly or impossible to install. They can be set on the bottom of a well or suspended.
In the Hardalloy pump models the impellers, volutes, sleeves, suction covers and elbows are all hardalloy. They feature built-in thermal overload protection and can be operated at higher temperatures and longer cycle times.
The rubber-lined pump models also use hardalloy impellers, but are designed with rubber lined casings for heavy duty slurry applications.
Horizontal Slurry Pumps
PEMO horizontal slurry pumps are built for heavy-duty slurry and acid applications such as mining, aggregates, coal, lime and fly ash slurries. They are suitable for pumping heavy slurry, acid or other liquids with high concentrations of abrasive particles.
PEMO horizontal centrifugal pumps are all custom built to customer specifications in single, 2-stage and 3-stage designs, with either end or side suction. They feature double mechanical seals, over-sized bearings, rubber lined or hardalloy casing and impeller materials, and can be direct coupled or belt driven.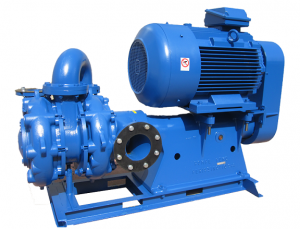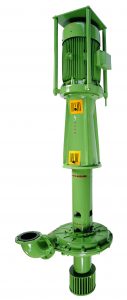 Vertical Slurry Pumps
PEMO vertical slurry pumps are designed to operate in the severest flow rate, temperature, pressure and sludge conditions.
Vertical pumps come in three models: the Jolly Series for fixed installations or barges, the MEC Series for suspension inside tanks or wells, and the AUS Series with a special casing-impeller assembly that allows it to run dry.