Have a question? Want a price? Need a rectangular Fiberglass Tank? Contact us today for an application review.
Applied Process is proud to represent fiberglass tanks from LFM Manufacturing (LFM Fiberglass)!
Thick, Tough Fiberglass Tanks
LFM Manufacturing is among the largest manufacturers of composite fiberglass tanks in North America. Headquartered in Giddings, Texas with four manufacturing plants across the country for quick deliveries, LFM uses state-of-the-art robotic production technology coupled with stringent quality control. A variety of fiberglass and resin materials can be used. Nationwide polymer chemists match each tank's resin recipe to the intended use and environmental conditions.
Design options include Single Wall, Double Wall, Insulated Double Wall, Mix tanks, and Baffle tanks.
LFM Manufacturing fiberglass tanks are available in both cost-effective standard sizes as well as in custom designs and configurations when required.
You can choose the color of your LFM Manufacturing Tank.
Potable Water Storage Tanks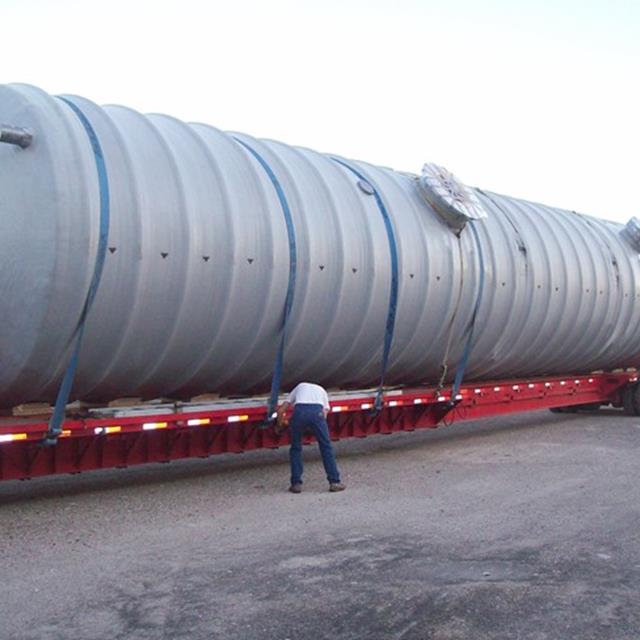 Fiberglass POTABLE WATER TANKS
* Above and below ground options in 8, 10, 12, 14 and 15.5 ft. diameter sizes
* Customizable with manway, hatch, ladder and coupling options.
* Built to ASTM D4097, ASTM D3299 and AWWA standards
* Lightweight, easy to ship and install
* NSF 61 approved resins with UV inhibitors
* Can be designed for H20 traffic ratings
Fire Protection Tanks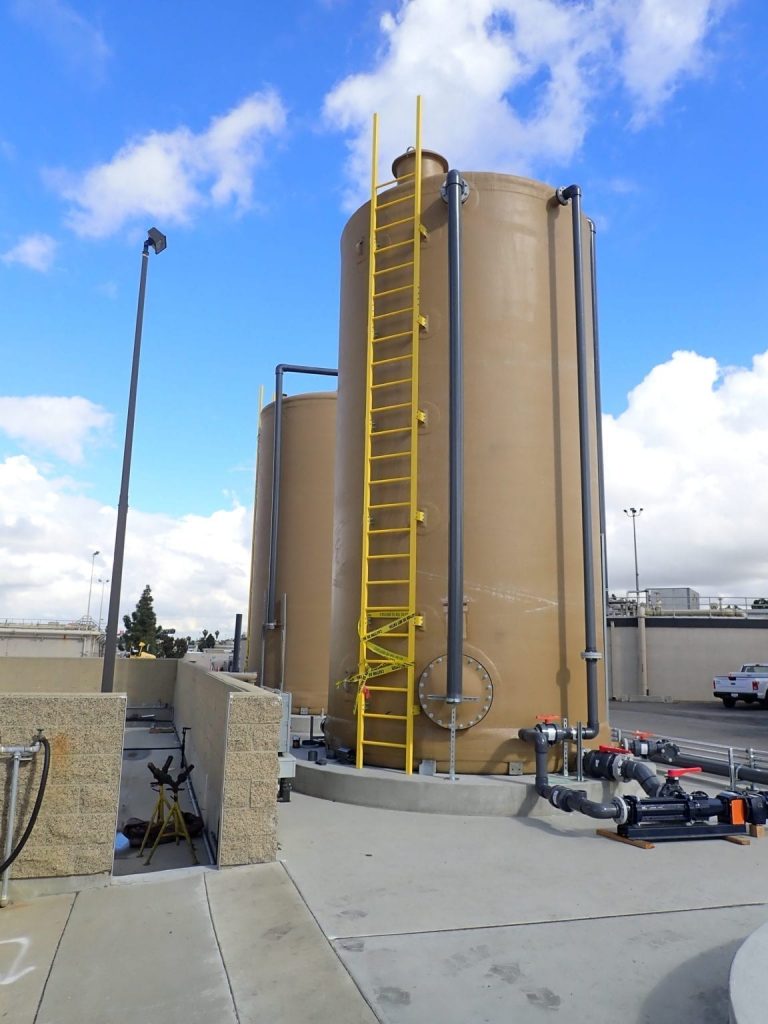 Fiberglass FIRE SUPPRESSION TANKS
Durable and economical fire protection tanks for rural and industrial fire suppression water storage. Reliably water-tight and leak-free.
* Lightweight, easier to transport and install in remote areas.
* Above and below ground tanks to 40,000 gallons.
* Built to NFPA 22 codes.
* Full range of options and accessories.
LFM Manufacturing Focuses On FRP Tank Solutions:
Drinking Water Storage
Sulfuric Acid Storage
Chemical Storage
Oil & Petroleum Storage
Process Water Storage
Waste Water Storage Tanks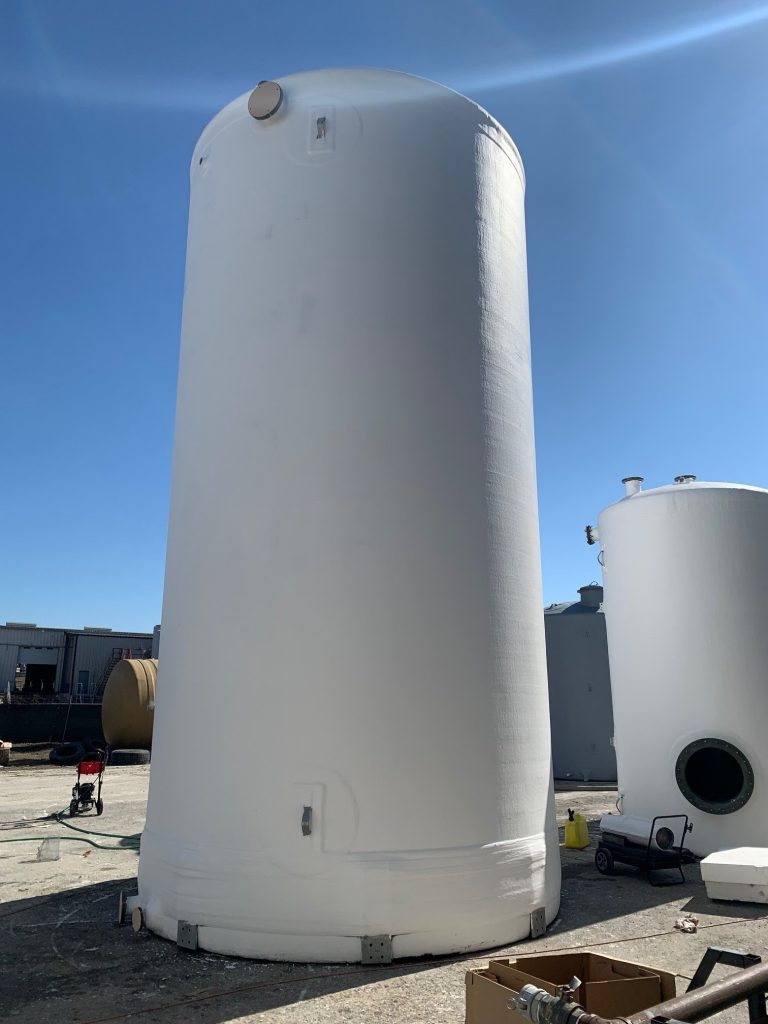 Fiberglass WASTE WATER STORAGE TANKS
Ideal solutions for storm water run-off, process water and rainwater storage.
* Water-tight and leak free.
* Can be sized to customer requirements.
* Complete Turnkey wastewater systems and kits available.
* Above and below ground options
Acid and Chemical Storage Tanks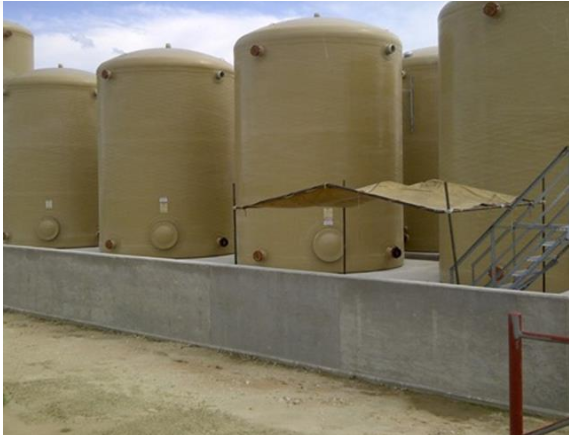 Fiberglass ACID & CHEMICAL STORAGE TANKS
Exceptionally corrosion resistant, Nationwide fiberglass chemical storage tanks can stand up to caustic chemicals and acids including Sulfuric Acid, Sodium Hypochlorite, Ferric Chloride, Sodium Hydroxide and Phosphoric Acid and more.
* Will not rust or corrode
* Will not degrade with infiltration or exfiltration
* Built to ASTM D4097, ASTM D3299 and AWWA standards
* Customizable with many options
* Standard above and below ground options
Gas & Oil Storage Tanks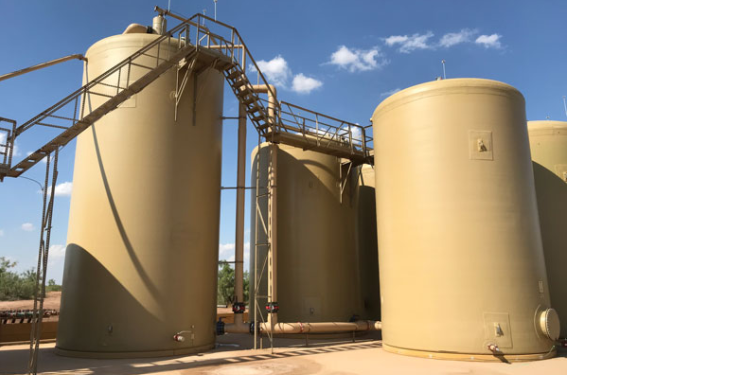 Fiberglass GAS & OIL STORAGE TANKS
A widely recognized manufacturer of crude oil Storage Tanks, Nationwide can supply the full set-up for Production Batteries, Salt Water Disposal Systems and Chemical Containment. Standard tank diameters in 8', 10' 12' and 15.5', with custom tanks available up to 50,000 gallons.
* Built to API 12-P specifications
* Will Not rust or corrode
* No resurfacing costs or downtime
* Full range of fittings and options including static and lightning protection.
* Above and below ground configurations
Why Fiberglass Tanks?
Fiberglass water tanks are up to four times lighter than steel tanks and far lighter than concrete tanks. They are also far more resistant to rust and corrosion than steel and concrete. What's more, Nationwide fiberglass tanks are manufactured in the factory in a single piece, shipped to the site, and installed in far less time and for lower cost.